Welcome to Marrakech Las Vegas
Changes during reopening phases due to COVID-19

We continue to be dedicated to the Las Vegas community during COVID-19. We understand this is a difficult time for many, and we want you to know, we are here for you!
As our city slowly begins to reopen, we have made some changes to abide by CDC regulations and the Roadmap to Recovery as set forth by the State of Nevada.
We will be open, as of May 9th, from 5 p.m. - 9:30 p.m. daily.
We will be limiting our dining room capacity by 50%, which will mean we will require all parties to have a reservation. No walk-ins will be allowed. Other changes in policies and procedures include promoting social distancing standards through a change in table placement, enhanced sanitization practices; and utilizing face masks and gloves. We will also be featuring a veiled belly dancer to ensure you get the full Marrakech experience.
Curbside Pick-Up
We will still be offering curbside pick-up of our six course prix-fixe menu, as well as a variety of a la carte options listed in the menu to the right.
Bulk Essential Items
We will also continue to provide curbside pick-up of a variety of essential supplies and custom orders in bulk. Items include, but are not limited to:
Rice
Pasta
Dairy
Chicken
Beef
Dairy
Beans
Toilet Paper
Paper Towels
Cleaning Products
Hand Sanitizer
Other Custom Requests
Contact (702) 737-5611 for more information about products, pricing, available stock, and custom orders. 
*Please note that pricing does vary for bulk purchasing as we are working with multiple suppliers to ensure we have the essential supplies you need.*
*Please note that these policies and procedures will continue to be updated in order to best align with CDC and the State of Nevada regulations.*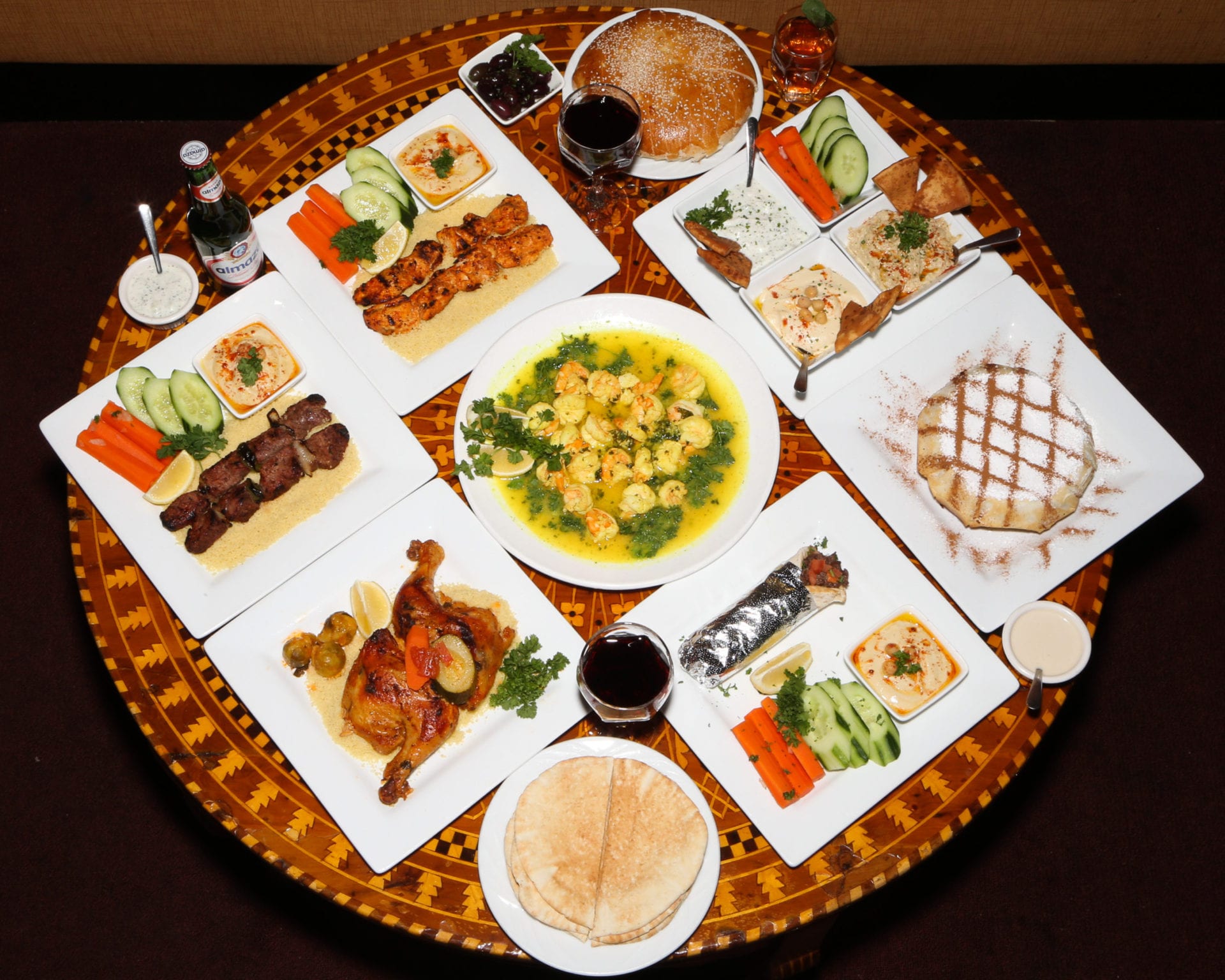 Our History
For over 30 years, Marrakech has provided guests with a one-of-a-kind Mediterranean experience.
Menu
Experience an array of flavors with our six- course prix fixe menu.
Reservations
Whether you are planning a date night or a private party, you are sure to have an unforgettable evening!
Make Your Reservation Today!

Marrakech is an ideal venue for celebrations large and small! Whether simply planning an evening out to eat or a private event, we offer incomparable ambiance and atmosphere as well as live belly dancing